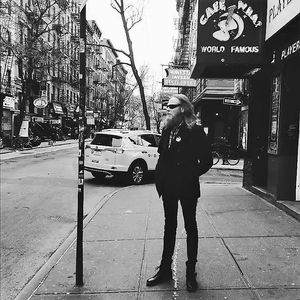 Please Donate to My Bus Search Fund
Remember, every dollar helps to keep me pumping out awesome original music and staying on the road !
I'm needing roughly $10,000 to purchase a motorhome or MCI/Prevost/Eagle /Van Hool bus to tour in.
Our preferred way to donate is to use VENMO @WC-Edgar
You can also use the DONATE button ABOVE to safely make donations through PayPal
PLEASE NOTE!
WHEN YOU DONATE ON PAY PAL PLEASE CLICK THE FAMILY & FRIENDS GIFT OPTION so they don't take their small fee for the transaction! 
Thank you very much for anything you can spare and for helping me continue my dreams!
Yours in truth
American singer-songwriter
WC Edgar 
ATTENTION! I need a Motorhome or MCI/Prevost/Eagle/Van Hool Bus 
WC Edgar is in need of a motorhome or  MCI/Prevost/Eagle/Van Hool bus to tour in
If you or anyone you know have one in running condition please contact us here.
We are prepared to travel anywhere in the US to pick it up and will do any and all needed repairs to keep it going.
It never hurts to ask, and you'll be doing us a great service and helping an independent singer-songwriter stay on the road.